BRW Architects | Sector Books
These annually printed booklets showcase BRW's variety of architectural expertise by featuring their most notable, recent projects within each design sector.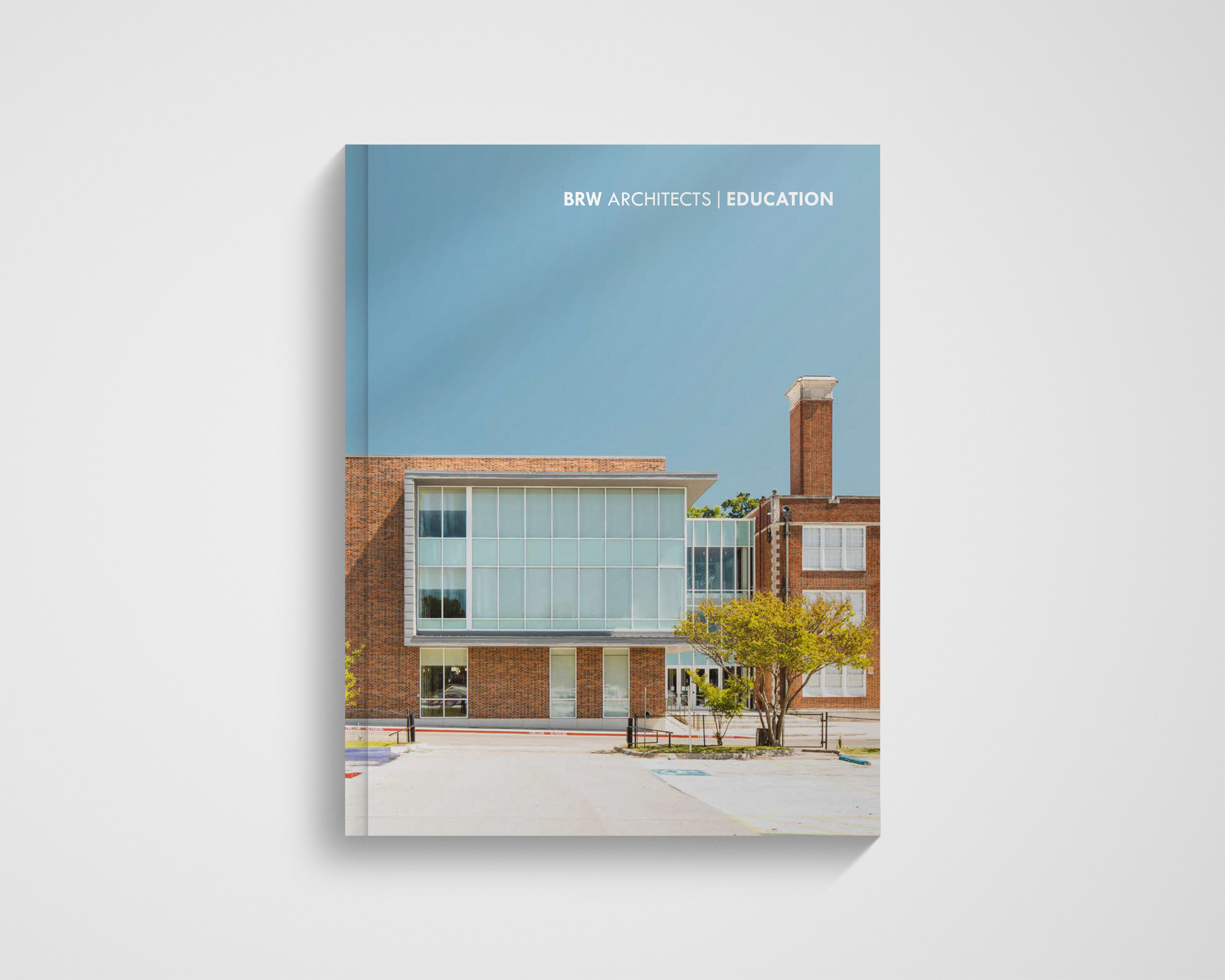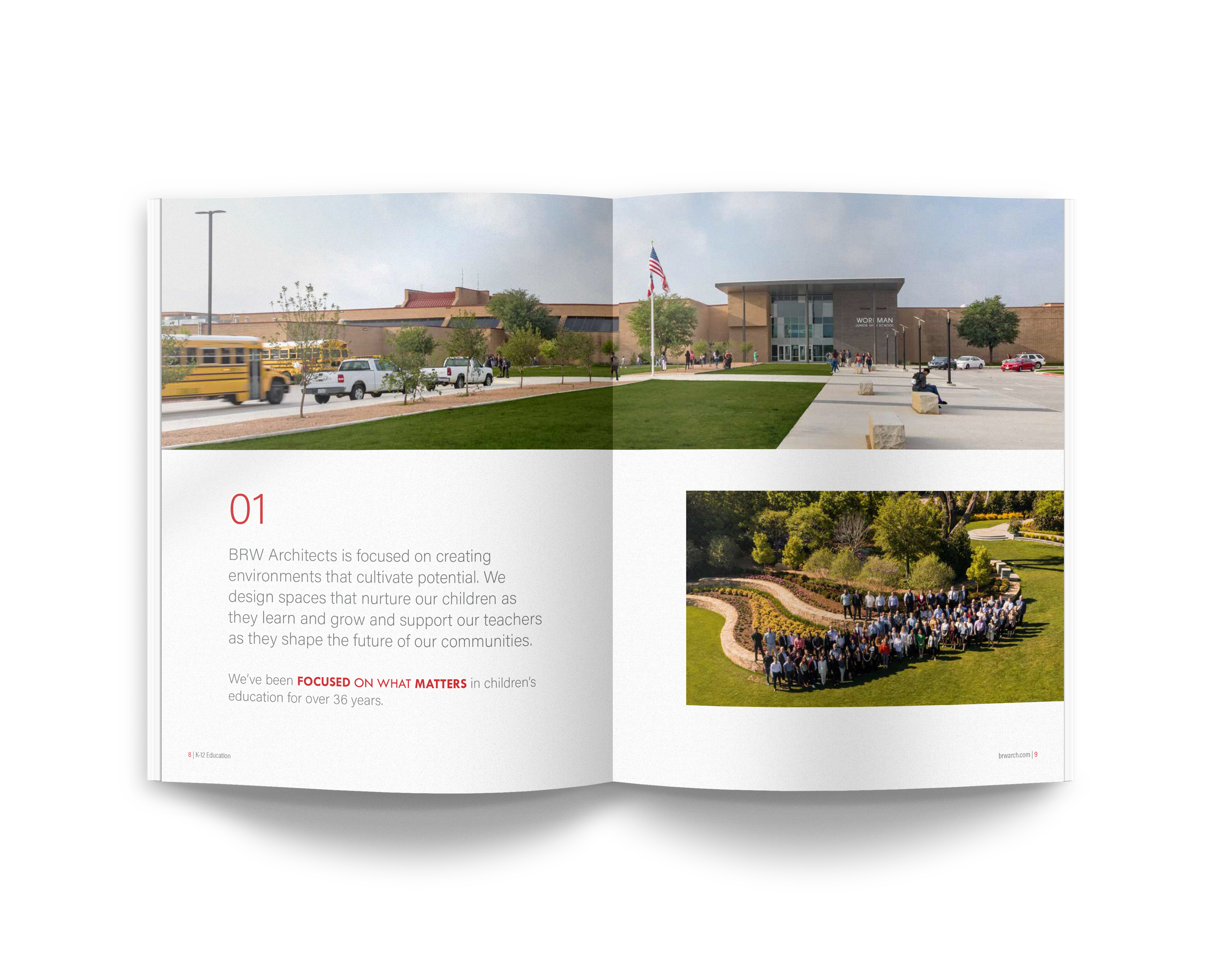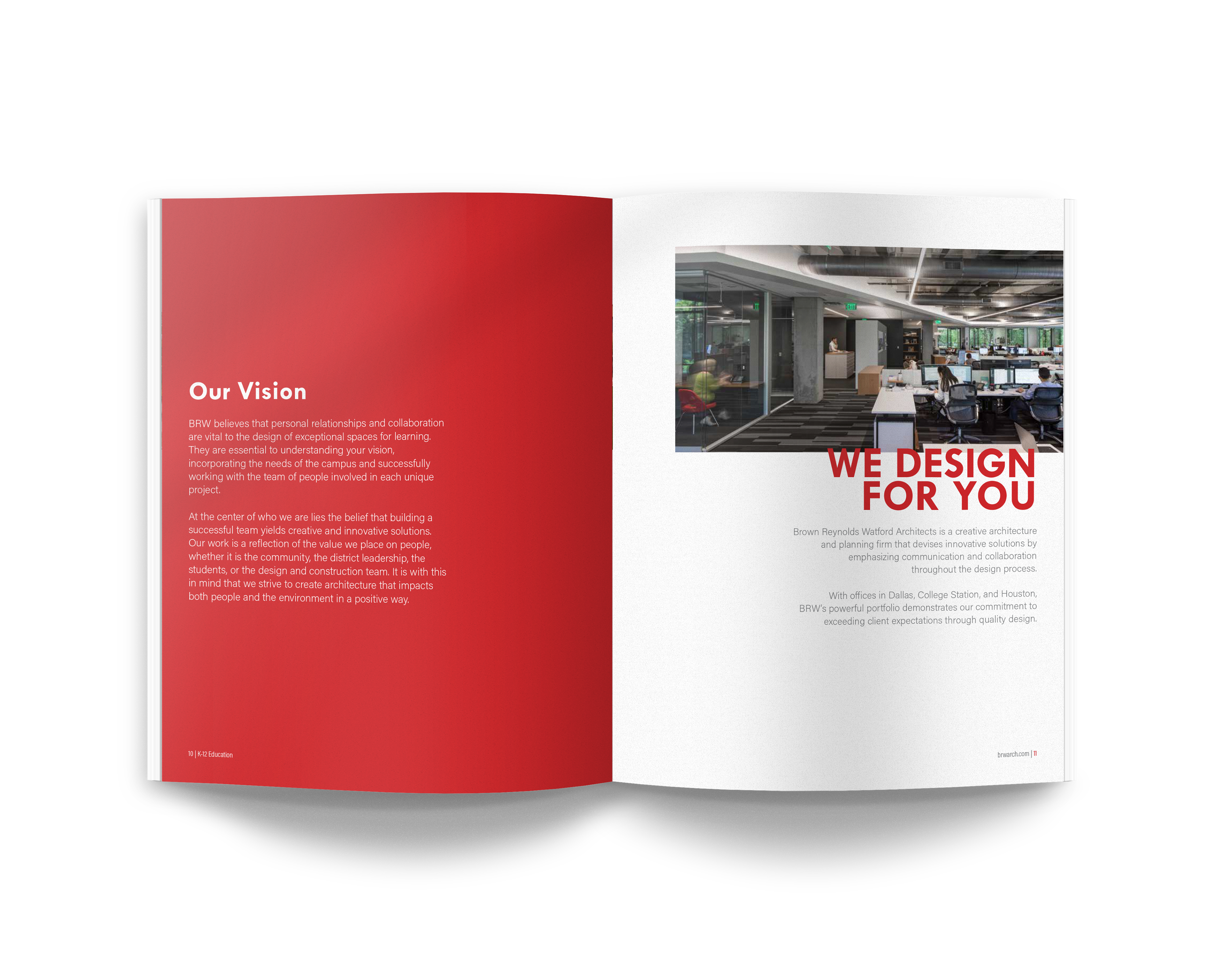 BRW Architects | Joint Venture Brochures
The separate brochures below were designed to market BRW Architects and two of their associate design architects as a collaborative in order to pursue a variety of Texas higher education projects. In both cases, BRW had the long-standing clientele base in Texas, but lacked the design experience each pursuit called for, while the associate firms had the niche expertise, but a shortage of Texas projects. When branded as one unified team, we were able to show the clients that we had not only a deep history of experience in these project types, but we had the numbers and a local presence as well.